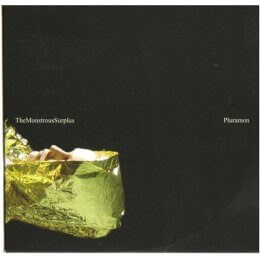 Artist -
Pluramon
Street Date - Out Now
Label - Karaoke Kalk
Hometown - Germany
RIYL - 80's / early 90's Shoegaze, Portishead, Julee Cruise, whispery girl vocals, M83
Son of a....yet another record that slipped passed me upon its release late last year. This record was practically made for me- electronic shoegaze with breathy female vocals by none other than Julee Cruise (Of Twin Peaks "Falling" fame) as well as
Julia Hummer
and Jutta Koether who share occasional vocal duties.
This is a lush less threatening version of M83's sonic elegance with the addition of ethereal vocals on nearly every track and it is a genuinely gorgeous record.
If I had to measure this record's worth according to the
Richter Scale
it would be defined as major.