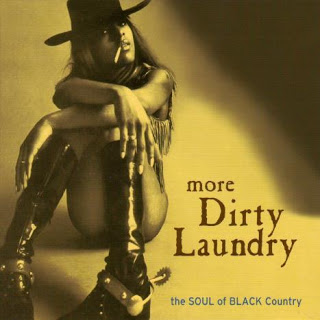 As if the cover doesn't say it all...this is part two of a great collection of African American artists doing what most only know Charly Pride for: Country music.
Featuring:
Johnny Adams - Hell Yes I Cheated
O.B. McClinton - If Loving You Is Wrong
Eric Mercury - A Gift For You
Lou Johnson - She Thinks I Still Care
Margie Joseph - Touch Your Woman
O.B. McClinton - Talk To My Childrens Mama
Joe Tex - Trying To Win Your Love
Arthur Alexander - Everyday I Have To Cry
Vicki Vann - You Must Think My Heart Has Swinging Doors
Ike & Tina Turner - Don't Believe Nothing
Clarence Frogman Henry - I Told My Pillow
Joe Tex - King Of The Road
Sammy Davis Jr. - Smoke Smoke Smoke
Stoney Edwards - Honky Tonk Heaven
Clyde Mcphatter - I'm Movin On
Ruth Brown - Tennessee Waltz
Solomon Burke - He'll Have To Go
Bobby Womack - Point Of No Return
O.C. Smith - The Son Of Hickory Holler Tramp
James Brown - Three Hearts In A Tangle
Junior Parker - Walking The Floor
Joe Simon - Someone To Give My Love To
Clarence Gatemouth Brown - Amos Moses
This is an import out now on Trikont Records and available at places like Amazon and Rough Trade.