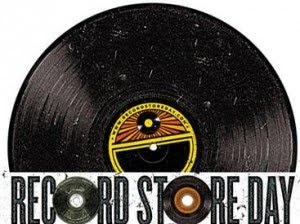 I know, I know...I have been slacking on my posts but it has been a busy few weeks; SORRY!
Regardless here is the scoop on tonight's radio show.
As a music fanatic it was hard to ignore what has become a sacred holiday for music lovers around the planet. Because of the number of releases this year and how limited they were, it was nearly impossible to collect them all so I thought what better gift for our listeners to make than a hole show dedicated to these rare and wonderful records. For the full two hours we will play nothing but tracks from various record store releases. Bands included in the set are Fela Kuti, Ted Leo, Deftones, Black Keys, Yeah Yeah Yeahs, Hold Steady, Flaming Lips, Drive By Truckers, Album Leaf, and oh so many more!
Time : 7pm to 9pm (East Coast)