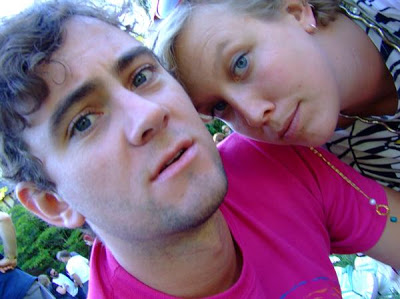 THE RUBY SUNS
Tonight will be an extra special show as we have had artist input for the set list. The featured band of the week is the New Zealand group The Ruby Suns.
A big thank you goes to Bevan Smith, a mutual friend of the band and myself for connecting us with Ryan of the Ruby Suns. Ryan was kind enough to send me a list of music he has been inspired by as of late as well answered a string of questions I sent him via email.
I also can't thank Ryan McPhun (such a great last name) for taking the time to help us out with this very special show.
The Ruby Suns songs have an incredibly eclectic mix of influences so we will playing a great variety of music from around the world ...Iceland, New Zealand, Brazil, The Congo, England, and America.
And if that wasn't intriguing enough we have a wild mix of older classic artists ranging from ELO, Kate Bush, Phil Collins, and the Beach Boys.
We are on air tonight from 7pm to 9pm on WRIR - 97.3 FM and you can listen to us on line at wrir.org
ELO
Kasai Allstars
Of Montreal