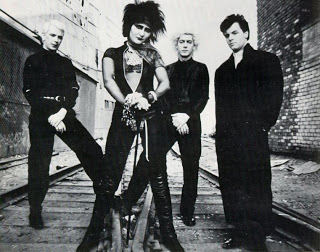 It has been 30 years this June since the release of Siouxsie and the Banshees'
Juju
so tonight will be a celebration of the incredible and highly influential 20 years of music this band created. Tune into WRIR from 7pm to 9pm (Eastern Standard Time) locally on your radio dial at 97.3fm or stream live at www.wrir.org.
Some examples of music in the cue for tonight:
Siouxsie favorite songs / influences
: Hendrix, Stones, Johnny Leyton, Roxy Music, Sparks, Bowie
Off shoot bands
: The Glove, Adam and the Ants, Slits, Magazine, Creatures
Followers:
U2, Cocteau Twins, Bjork, Santogold, Yeah Yeah Yeahs
*post show update - download the show
here.