Tonight from 7pm to 9pm we get to walk a mile (or many decades) in Blake Schwarzenbach's shoes. He has kindly supplied me with two hours of his musical influences; sharing with us the building blocks of his style and inspirations from his younger years until today.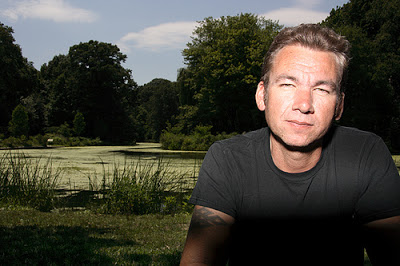 For those of you...and I know there are many....who consider themselves to be experts on all things related to Jawbreaker and Blake, I think there will be quite a few surprises among the set tonight and if a personal mix by the artists isn't enough for you, I will be posting his notes that go along with most of his song choices on the station's
webstite
.
(Update - the show is done and you can see the notes
here
.)
Photo by one of my favorite photographers ever - Chrissy Piper.
Richmond, VA locals can tune in by going to 97.3 fm on their radio dial or for those elsewhere you can stream the show live at www.wrir.org.
A big thank you to Blake for taking the time to supply me with the ammo for tonight's show. It has been a treat to hear your story through the art of others.
DL the show in two parts
here
and
here
. (All music. No talking.)