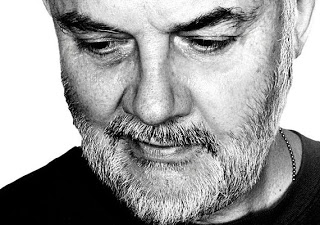 HAPPY BIRTHDAY JOHN PEEL !!!
If you give a rat's ass about independent music and are over the age of 25, you probably already know who John Peel is and if you aren't familiar with his name, shame on you! He is probably one of the most important music DJs in the history of rock and roll and his influence over the UK airwaves changed music history forever.
Tonight from 7PM to 9PM we will try our best to pay respects to a man who is a hero within the field of radio and underground music by not only sharing the details of his remarkable life but by focusing on one particular aspect of his life that has fans like me particularly obsessed with.
About a year after John's untimely death in 2004, a small wooden box was discovered among his massive record collection. The contents of this box was the beginnings of what Peel considered his favorite and most personally significant 45 RPMs in his record collection. Dubbed "John Peel's Record Box" his selection of a mere 142 singles was never intended to stop at that number however since he passed away before he could complete or update the box (as we all know a true record nerd never worships the same group of records forever), this specific collection leaves almost as many questions as there are answers.
What we are left to ponder for eternity is a wildly diverse group of records spanning from just about every possible genre of music. Not all of these records would be considered the best songs of all time however they were important to John for one reason or another. This evening it is out goal to highlight a large portion of the material found in his record box (our personal favorites!) while filling in the back story as to why that particular 7" made it into his special grouping.
Stream us live from 7PM to 9PM anywhere in the world and only at
WRIR.