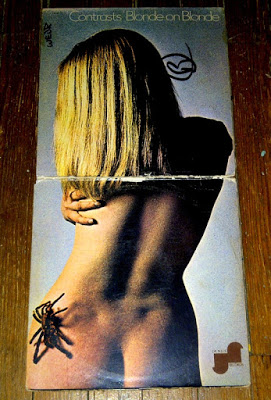 I almost passed this record up because I am not much of a Bob Dylan fan and clearly this Welsh band borrowed their name from his album title but when I saw that the LP opened up into this great picture, I had to at least give them a chance.
I am so glad I did. I can't say I love much about the B side but the A side is chock full of psych / prog gems. Now all I need to do is hunt down their other two records that followed this one.
One other interesting aspect of this record is the notes on the inside panel of the front cover. There you will find a recording chart for all 12 songs breaking down what instruments are being played on each of the 8 tracks. It gives a nice snapshot of what you are listening as the record plays out and I appreciate the sneak peak into how the songs were created.
RIYL: Incredible String Band, The Beatles, Pink Floyd