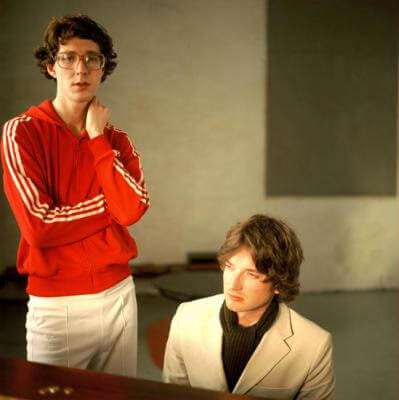 We are on day three of steady rain and wind here in Richmond so what band could be more perfect for soft light and the gentle tapping of drop after drop than Kings of Convenience and the musical family tree. Coming to us from Bergen, Norway they have been card carrying members of the quiet is the new loud movement since 2001 and continue to explore the more hushed side of indie rock bathed in folk.
Tonight from 7PM to 9PM we will explore the music that has influenced their playing style style and production values (Simon and Garfunkel, Nick Drake, Donovan), more modern influences such as The Smiths, Arthur Russel, Badly Drawn Boy and Belle & Sebastian, and then showcasing many of the bands in their sound circle. (Fink, Taken By Trees, Jens Lekman, Jose Gonzalez)
While there is a touch of sleepiness and melancholy among this set of music, there is still an undeniable toe tapping force behind all of the music. I am not sure if anyone has been lulled to rock before but we are going to try our hand at it tonight.
You can listen to us on the dial in Richmond at 97.3 FM or stream us live at www.wrir.org