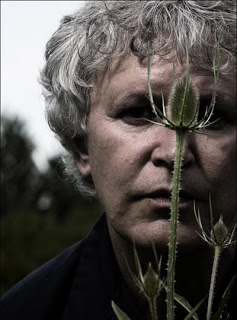 There are a few bands I have dreaded doing a show on and GBV is at the top of the list. It isn't because I don't care for them, it's quite the contrary however working on a two hour show for them is a bit like wrestling an 8 armed beast only there aren't 8 arms, they have hundreds. By arms I mean number of releases and ex members and side project bands and a seriously ravenous fan base who is capable of eating me alive for not doing the band justice. I mean at latest count Bob Pollard alone has over 1300 registered to his name alone. THIRTEEN HUNDRED ! ! !
A friend is putting on a
show
below the radio station at the Camel next monday featuring bands paying tribute to GBV and he had asked me to consider doing a show to go along with theirs. Against my better judgment I said yes but then I had a stroke of good luck. I found a website that carried a list of bands Bob / GBV like to listen to on the road when they tour and that list reads like the ultimate list of Pysch-Rock and Pop from the '60s put together by the fading captain himself. Needless to say I have cherry picked some of the best tracks from that list (mind you I could have done a straight month of shows based on this list alone) for tonight's show and then next week I will finish out the list along with more of the side projects and off shoot bands.
The tough part about doing a show on a band as prolific as this one is there are really about a billion different ways to approach the show but I took the route showcasing the music I know best since so much of it is material I like to DJ outside of the station. I also want to offer a huge thank you to all my friend and listeners who voted and picked the 4 GBV tracks per show I will playing.
Its been an interesting academic journey working on this show for many reason but I realized yesterday that among all these hours of material there are very few women in the mix. It isn't that I think GBV doesn't like women but for whatever reason , the band and their following is very much a boys club and the only women who has managed to enter their arena is Kim Deal. As a female DJ I am not thrilled to create a show where there is not one woman among the set (although there are two in part two of the set) but hopefully since I am a woman creating this parade of dude rock it will help balance out the lack of ladies otherwise.
Tune into WRIR, 97.3 FM on your dial from 7PM to 9PM to hear this show and if you don't live here in town, you can stream it live at www.wrir.org.