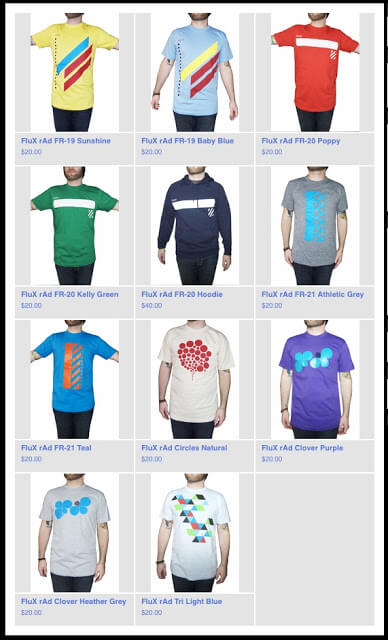 I always wondered why more clothing companies didn't try placing a catalog number on their products to lure in the record nerds so I was pretty excited when my better half started working on a new shirt / hoodie line loosely inspired by Factory Records.
Yeah, I know, like I need music to blur into any more parts of my life, but I really appreciate the catalog number aesthetic of these shirts not to mention that I am a fan of fluX rAd's graphic design style and love the guy. Only the newer shirts carry a number on it Factory style but the old designs are really great too.
Check them out / buy them
here
.