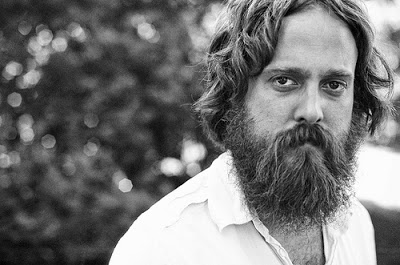 Educating myself as I prepare for each new C&E is probably what I love best about doing the kind of radio show I do. I picked Iron and Wine this week because Sam Beam (the man behind the band) has a new record coming later this month (Kiss Each Other Clean on Jan 25th) and it seemed like the perfect balance to the heavier show (musically speaking) I did last week.
It is impossible to know in great deal of information on every artist in so many different genres so each Cause & Effect requires me to massive amounts of research just so I can be certain I am offering two hours that is genuinely reflective and true to the artist . And just as important - not just the artist at hand but often the genre itself.
Tonight's show is no different and like each show before it, it is easy to get derailed when you discover new artists that aren't in fact new at all, but important influences to a movement of music that are totally unfamiliar to me. Iron & Wine has been incredibly fortunate to have the label and press support he has had since nearly day one so in many ways while his music is relatively well known, what drew me into this show the most is the incredible collection of artists that help pave the way for his soft spoken folk (although now he is onto a new direction) that are not as well know and have not become house hold names.
From 7pm to 9pm on WRIR (wrir.org / 97.3 for locals) I will not only tell the story of Sam Beam and follow Iron & Wine through its many incarnations but I also have the great privilege of playing artists like Bert Jansch,, Townes Van Zandt, Pearls Before Swine, Elizabeth Cotton, and Mark Fry who are an inspiration in their own right to folk, bluegrass and all its many off-shoots. His new record is inspired by a healthy dose of mainstream '70s pop / rock so for the first time in C&E's history you will hear artists like Elton John too. Could this be the next trend in music? Are the '70s replacing the '60s -a decade of music the most recent crop of underground bands have been obsessing on? Tune in and find out!
And a little pre-game fun fact - Mr Beam attended Richmond's own VCU for a few years so we can toss a little hometown pride into the mix tonight too.
For a limited time, you can download my Iron & Wine show in it's entirety
here
.