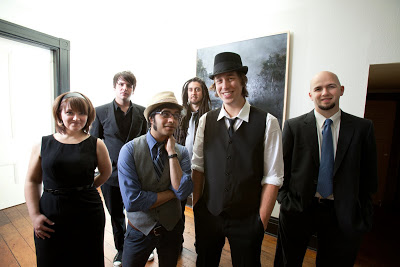 Tune in tonight to
WRIR
( 97.3 fm for locals) from 7pm to 9pm to hear Richmond band Long Arms live on the air. They will be performing two short sets during the show PLUS each of the 6 band members have picked three songs that have inspired them to play music to create mini Cause & Effect sets. I have never had a band live on Cause & Effect so this is an exciting first for me!
Tonight's radio show is timed to celebrate two things. Long Arms has a brand new split single coming out featuring their song "Crazy Bet" and their record release party is happening this Saturday at the Camel. For details about this show, go
here.
See the listening party invite for tonight's radio show
here
.
Check out the band's Facebook page
here
.
PS: I sang a duet on their debut record and we will be performing that song on air tonight. I have never sung at the station on air so this will be a fun first for me tonight too. I don't sing live much these days so it will be an extra fun change of pace for me too.