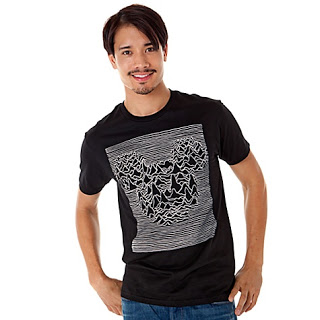 Here is the quote from the Disney Store website.
"

Inspired by the iconic sleeve of Joy Division's

Unknown Pleasures
album, this Waves Mickey Mouse Tee incorporates Mickey's image within the graphic of the pulse of a star. That's appropriate given few stars have made bigger waves than Mickey!
"
WTF?