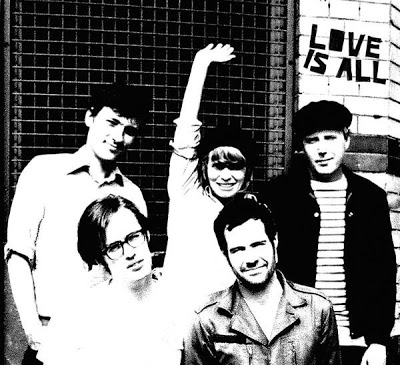 Tonight on Cause and Effect we will be celebrating the music of Swedish group
Love is All
. We will be playing songs from both full lengths as well as various singles plus the music from the bands that have influenced them along the way as well as the modern family of bands they are a part of.
Our show will be on 97.3 WRIR from 7PM to 9PM this evening and if you don't live in the Richmond area you can check us out on:
www.wrir.org
Alex and I look forward to playing old riot grrrl records, vintage twee, and girl post punk along side some new bands we love like The Pains of Being Pure of Heart, Cause Co-Motion, and the Vivian Girls.
More bands you will hear tonight: X-Ray Spex, The Sugarcubes, Huggy Bear, Life Without Buildings, The Clean, The Pastels, Liliput, Red Monkey, Kenickie, Pussycat Trash, Comet Gain, The Slits and more!
The Clean
Huggy Bear
Sugarcubes
Pastels