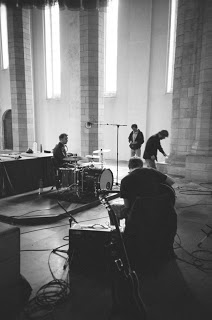 Hello and happy Thursday. Tonight we will be talking about the UK band
Doves.
For two hours tonight we will play portions of their discography as well as debut a brand new single from their upcoming record Kingdom of Rust due April 6th.
We will also be playing all the usual suspects, bands that have influenced their sound, belong to their musical family tree and or sound a great deal like them. You can expect to hear a lot of UK music tonight and for a fun change of pace, familiar hits rather than just obscure stuff.
Our set list will include tracks from Verve, Oasis, Ride, The Stone Roses, Elbow, Catherine Wheel...well you get the idea.
You can listen live on your radio radio at 97.3 fm from 7pm to 9pm tonight or stream the show via wrir.org. (East Coast time yo!)