Yet another cool thing relating back to records.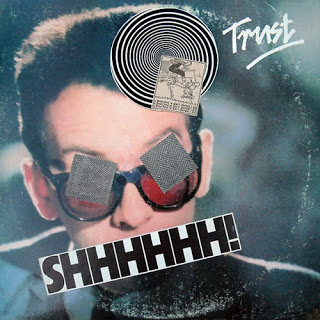 "Welcome to Deface Value, home to defiled, degraded, doodled-on, and some downright deranged, altered album cover art. Vintage LP covers provide the canvas; ball-point pens, pencils, sharpies, fingernail polish, stickers, and elements of collage provide the media. Since many of the covers were found second hand, we'll never know what provided the inspiration, adding to the artwork's mystique.This gallery features covers from my personal collection as well as others that have been authentically found or intentionally altered by readers.
Deface Value was created and is maintained by the owner of
Jive Time Records
, a Seattle-based store specializing in used vinyl. We feature semi-annual, in-store exhibits of this artwork and more. Follow Jive Time on
Facebook
for show announcements.
Thanks for the hot tip D !