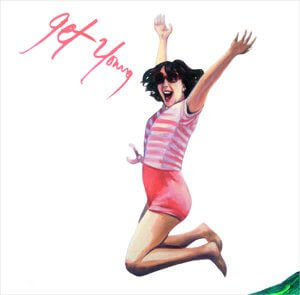 Artist:
Pretty & Nice
Title: Get Young
Hometown: Boston
Label: Hardly Art
Street Date: Out Now
RIYL: XTC, Punk with angles, Field Music, Eno, a young Paul Weller, Ted Leo on Nickelodeon
The Hits: Tora Tora Tora but the whole record is pop heaven.
Richter Magnitude Rating Scale: Strong
If you find yourself hungry for new music, something easy on the ears, then do yourself a favor and pick up Pretty & Nice's Get Young. They are a trio from Boston who make ridiculously good disjointed pop music on what sounds like toy instruments and have vocals that slide into a falsetto range that makes me wonder if they reached puberty yet.
I like this record to maybe even recreate the cover by leaping for joy.