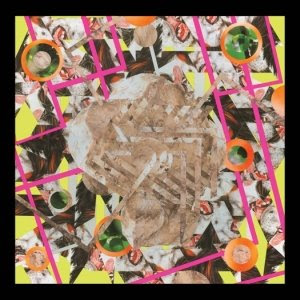 Artist:
Wilderness
Title: (k)no(w)here
Hometown: Baltimore
Label: Jagjaguwar
Street Date: 11/4/2008
RIYL: Genius guitar playing, Lungfish, PIL, early Sonic Youth
The Hits: Own Anything, Chinese Whisperers
Richter Magnitude Rating Scale: Moderate
First off here is what separates this record from the previous two Wildnerness releases, taken from the Jajaguwar site:
Wilderness's third full-length album entitled "(k)no(w)here" was conceived as one musical piece, and the impetus for this composition came from an invitation to collaborate with renowned visual artist Charles Long at Long's exhibit at the Whitney Biennial in Spring of 2008. The eight identifiable parts of "(k)no(w)here" are not readily separated from each other, such is the flow from and into each part. Created in ways different than the previous Wilderness self-titled album (2005) and the Wilderness "Vessel States" album (2006), "(k)no(w)here" still retains the Wilderness sound, with some evolution. On the new album, James Johnson is sometimes joined vocally by Colin McCann (aka The Lord Dog Bird, whose self-titled debut was released by Jagjaguwar in the Summer of 2008). And, as on previous albums, McCann performs on guitar, Brian Gossman on bass, and William Goode on drums, but the resulting community of all these parts comes across as more dynamic, and the perceived space they inhabit seems more vast.
On paper it seems like the above information is important to know but if you had handed me this record and just said listen - don't do any homework in regards to the making of this record. My review would have been the same either way.
First of all Wilderness has maybe one of my top 10 guitar players of all time in the band. Colin McCann's metallic siren tone and choice of notes bring me to my knees every single time. Emotive, piercing, chilling...he draws the stinging outlines which the rest of the band colors in. Per the norm about 1/3 of each Wilderness record brings tears of joy to my eyes but then I can barely make it through the rest of the tracks, mostly because the unconventional speak /scream / often tuneless chants make my ears hurt but also because their songs can drag on like a hike through what is more tame than wild.
I guess when a band produces the kind of quality song writing that goes beyond most band's best work I end up excusing the Wilderness even though I cannot in fact listen to most of their records from front to back in one sitting. So how I am supposed to review a band I both love and am occasionally repelled by? To be honest I am not sure other than to say just that. I think by their next record I will be able to make a greatest hits of sorts that will rival some of the best records in my collection.