Once again I have lost the
Mega-Millions
lottery drawing. I am pretty good at lots of things, but winning multi-million dollar prizes seems to be a skill that I am lacking.
That's too bad, because I had big plans for that money.
BUY BJORKS HOME.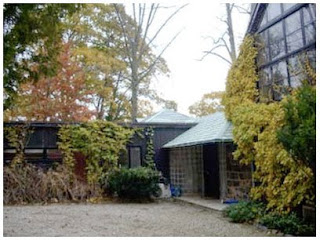 She has lived there for several years and been spotted out and about fairly often. One report had her at the supermarket wearing a bright yellow hoop dress and red elf shoes with pom-poms on the ends of the curled up toes. I am not a 'star-struck' kind of guy, but I would love to have had the surreal experience of running into Bjork in some ordinary day to day way. It seems like it would be fun.