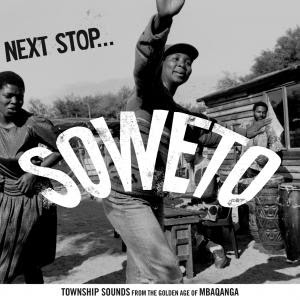 I don't know Duncan Brooker and Francis Gooding but I owe them an enormous thank you. Do to their incredible taste in music and due diligence, they have created one damn fine collection of rare '60s and '70s "featuring music recorded primarily for the local market, the album takes the listener far beyond the accepted township jive template into fusions with jazz, gospel, rumba, funk and traditional mining songs, all under-pinned by a gritty, uncompromising edge."
For those of you who love African music collections or are interested in the revival Affican Pop thing happening with bands like Vampire Weekend, this record isn't a just listen to. It is a must own.
I am a little bummed that the LP doesn't seem to come with the same kick ass booklet the CD version comes with but luckily the music is good enough for me to bite my tongue and be happy with the wax alone.
Out now on
Strut Records
.