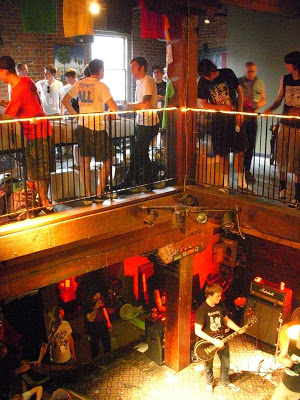 Saturday, June 21st - Alley Katz -day 1
* 75% male /25% female
* Most common band shirt in crowd: Government Warning
* Record most purchased at show: Direct Control - Farewell LP
* Beer of choice: PBR
* Surprise of the night - high number of metal shirts
(Sunno))), Metallica, Hellhammer, Pentagram)
* Different from last year: more people over 30
* Total Abuse didn't play but was supposed to.
* Crust punks look as silly as ever.
*Best joke of the night - singer of Warkrime commenting on the kids with bald heads and saying they look like an HBO special on Nazis.
These are the bands I saw today:
EMPTY GRAVE
(VA)
GUILTY FACES
(CT)
BRAIN HANDLE
(PA) - One of the three best bands of Day 1. They don't do it for me on record but live was a different story - baseball jokes and band on band violence. The drummer of the band had the best homemade shirt ever. It read "I would rather be computing eligibility". Punk as fuck.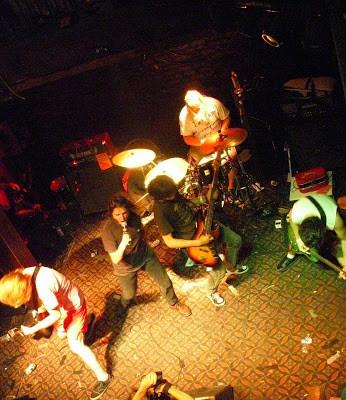 This is a hand painted case that belongs to Brain Handle.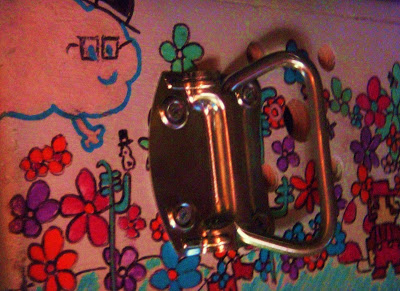 WARKRIME
(CA) - Much better to me live than recorded too - another favorite of the entire day. Sarcasm at its best.
DIRECT CONTROL
(VA) - Hometown favorites (I watched them from the floor so with me being short and all, I couldn't take a clear picture of the performance.
ANNIHILATION T
IME
(CA)
- As seen from the back of the club.
Outside the venue: