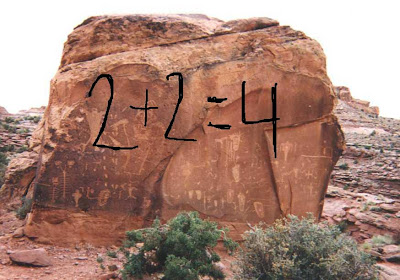 For a little change of pace instead of tracing one band's musical roots for two hours we decided to investigate the history of math rock.
We will start with some '60s and '70s jazzy /
mathy
/
prog
and then work towards the modern day breaking down the genre by both decade and region.
If
you
are unfamiliar with Math Rock, Wiki has a decent page on the subject
here
. I am also a big fan of the genre radio player on
LastFm
and you can check that out
here.
The show lasts from 7PM to 9PM this evening and you can tune in on your dial in Richmond at 97.3 on the FM or stream us live at
http://www.wrir.org/
. I also just recently learned that you can download an application for your iPhone to stream the show live there as well and that can be found
here
.<>
The bands you will hear tonight will include: Gentle Giant,
ELP
,
Slint
,
Nomeansno
, Black Flag, Don Cab, Shellac,
Rodan
, June of 44, Maps & Atlases , and we can't forget Richmond's own Breadwinner.