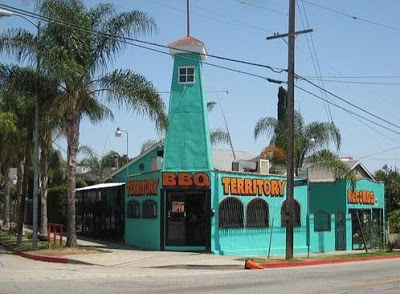 Take that
Kuma's Corner
- there is a now rock and chow combo out there, this time in Los Angeles. In short this is a BBQ joint that has an adjoining record store and its called
Territory
. Fuck yes.
The shocker was
discovering
that an acquaintance is one of the two men who spearheaded this genius idea; Tony who used to run (still runs?) the label
Tee Pee Records
along side Curtis who was the singer in the band
Bad Wizard
.
And yeah, they offer free frozen pops on top of the magic combo of Southern eats and records.