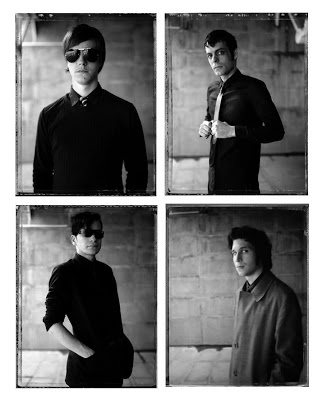 The more sarcastic among you are probably thinking "great - two hours of Joy Division" but in our choice of picking Interpol for our radio show this week we will also have a chance to explore the world of dark wave and post punk...another first for the show this year. So put on your best dark suit (or dress), light a few candles, and tune in to WRIR from 7PM to 9PM tonight.
Besides playing the genre of music Interpol is a child of we will also be playing bands within their peer group too. To be more specific you will hear Chameleons, Section 25, Dead Can Dance, Crispy Ambulance, The Sound, Film School, The National, and lots of other rock bands that play in the shadows.
If you live in RVA tune in on your FM dial at 97.3 or stream us live at www.wrir.org.