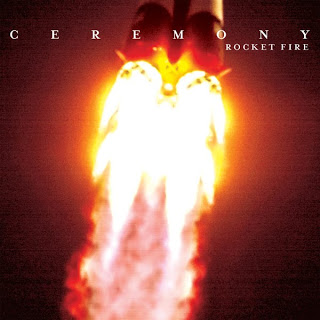 Virginia has a lot of great music to proudly call their own and the band
Skywave
was once at the state's top list. When the band called it quits, they split into two different factions ; A Place to Bury Strangers (Oliver/ NYC) and then
Ceremony
(Paul + John) who remain in Fredericksburg, VA.
A Place to Bury Strangers has made it to many shoegaze fan's top 10s list over the past few years but oddly the equally terrific Ceremony seems to remain more of a local secret rather than a national buzz band.
Ceremony has a brand new record coming via Killer Pimp on April 27th called "Rocket Fire" and if 1o new songs weren't enough for you...there is a 7" coming with two non LP tracks too! I am really looking forward to hearing all this new material and hope there will be a Richmond, VA show in their near future....hint hint.
A video for the new single Stars Fall !!!!!