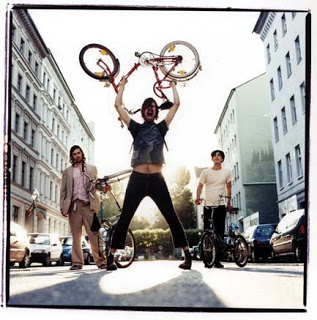 Maybe you aren't all that into guitars or keyboards but percussion is more your thing. And maybe you were looking for outsider dance music that wasn't house music made by one dude with a computer. Well perhaps The Liars will wet your whistle. Smart, non traditional rock / dance (and I am using that term loosely here) music themed heavily around drums. If you aren't familiar with the band and can't imagine what the hell I am talking about, then tune in tonight for a two hour journey of exactly what I mean.
WRIR - 97.3 FM in RVA and www.wrir.org for those of you listening on line, 7PM to 9PM
The set will include music by : DNA, The Residents, Gang of Four, Silver Apples, Can, The Fall, Lightning Bolt, The Birthday Party, PIL, Oneida, Les Savy Fav, and more.
I guess Mute records doesn't like links so I can't post their videos but here is a
link
to their youtube channel.