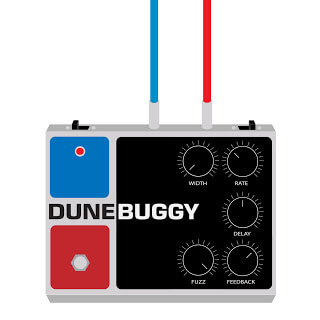 169 Avenue A

,

New York, NY 10009 / 8pm to 11pm
Come celebrate the long awaited release (like 17 years!) from Dunebuggy, a posthumous collection in LP form that marks the first time many of these songs have ever been heard. Those that have been previously released feature alternate recordings or mixes and all tracks have been freshly re-mastered. Not only will we be playing the record for all to hear for the first time, but we will also have it available for purchase. The record is limited to just 100 copies and come on white vinyl so needless to say they are VERY LIMITED. Attending this party will give you the best chances of actually getting your hands on a copy. (plus a freebie 7" of theirs) Founding Dunebuggy members Jon-Michael Procopio and Keith Renna will be in attendance too, making this the next best thing to a reunion show.
If the release of their incredible music isn't enough, the party will be held at our favorite East Village bar Hi-Fi (AKA THE Hi-Fi BAR) which to many of us old timers might be better known as the location of NYC's seminal indie rock venue Brownies (RIP). Who could ask for a better, more appropriate location for this record release.
DJ's Lightning's Girl (Little Black Cloud Records owner - me!) and KJC (the label's art director) will also be Djing their most beloved '90s indie Pop records (vinyl!) in the vein of The Lemonheads, Blake Babies, Helium, Beat Happening, Built To Spill, Pavement, ETC followed by our friend DJ Paulie who will keep the music going for the rest of the night.
We would love to turn this fantastical record release party for Dunebuggy into a reunion of sorts for those of you who grew up in the NJ/NY/CT indie Rock / Pop scene in the '90s who probably also grew up going to shows (and playing shows at Brownies).
A huge thank you to Dunebuggy for letting me put out this album and Mike from Hi-Fi for giving us his bar for a few hours.
band link -
http://

littleblackcloudrecords.com

/dunebuggy-bio
hi-hi link -
http://www.facebook.com/

thehifibar
label link -
http://www.facebook.com/

littleblackcloudrecords
youtube link :
http://www.youtube.com/

user/LittleBlackCloudRec