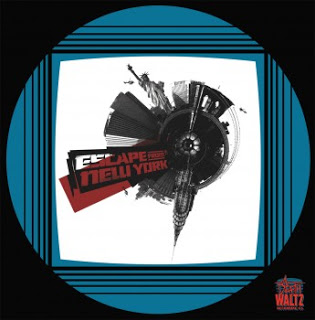 Did you know there is a label that caters just to you? I bring you
Death Waltz Recording Company
. Their website describes their focus on soundtracks in this way:
Founded by Spencer Hickman, manager of Rough Trade East in London, Death Waltz Recording Company will concentrate on delivering high end collector's vinyl that will include extensive liner notes from composers and directors as well as brand new and exclusive artwork from a variety of fine artists. All releases will be on colored vinyl and contain bonus screen prints and posters.
Death Waltz Recording Company is set to become the premier vinyl soundtrack label for cult film enthusiasts.
AMEN!
Death Waltz Records has the
ultimate subscription plan
for people just like you. It ain't cheap (around $275.00 with shipping) but dare I say that money is no object when what you get in return is so darn amazing?
* Six LP releases on colored vinyl
* A numbered lithograph print
* A2 poster
* Bonus goodies that include badges, exclusive colors, bonus prints
* After every 6th record you will get a special box that houses all 6 releases
* A shirt
* Special offers on giclee / screen prints at reduced rates in advance of release to the public!