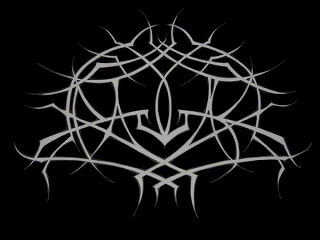 "Just imagine what this will sound like..."
You gotta respect a label (
Profound Lore
) so certain of a signing that they only have to list the members of the group to get people excited and a band so confident that their
MySpace
page doesn't actually have any music featured on it.
I gotta say, I seriously can't find the name of this band in this logo at all. I am convinced that this is more like the Nike Swish of metal.
The black metal band in question here can be found in the comments section.