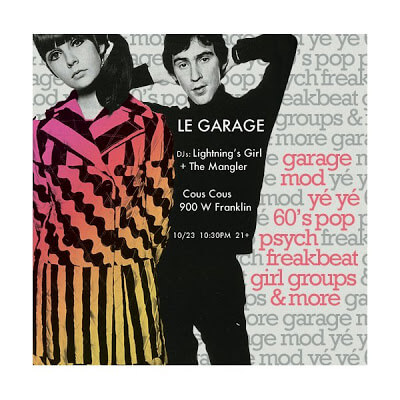 Hooray! I not only have a brand new DJ night called "Le Garage"at a new location but I am also fortunate enough to have a DJ partner in crime this time around so no more 4 hours straight for this little lady.
And hi-five to my friend Daniel for working some major flyer magic in a matter of 24 hours.
This is happening next Thursday so I will re-post this again as a reminder mid next week.