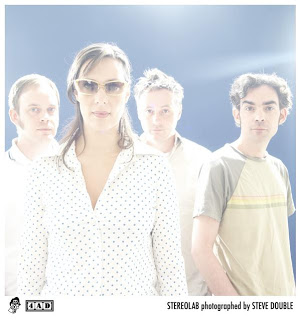 Fresh on the heels of the press announcement that Stereolab will be going on a hiatus, tonight on Cause & Effect we will be tracing the rich influences of the group. Stereolab is ideal for our show because the band has such been incredibly vocal and open about the music that influences their songwriting and in turn there is an ocean of material to pull from. Keeping that in mind we decided to play just songs from the incredibly large Stereolab catalog and the music they have been inspired by, skipping the peer group and sound-a-like angle.
This has been a dream show for me as a record nerd so it is exciting to have a chance to play such a wide variety of music such as Neu, Faust, Sun Ra, Brigitte Fontaine, Yoko Ono, Don Cherry, Suicide, The Velvets and that is just the tip of the iceberg.
Join us tonight from 7PM to 9PM on www.wrir.or or if you live in RVA 97.3 on your dial.