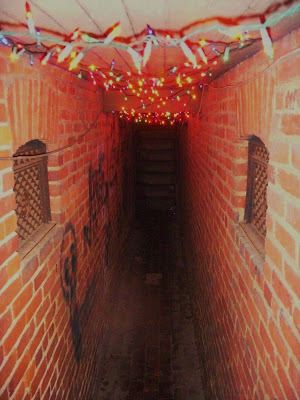 This is where I played Saturday night at 2:30 in the AM. Thanks to all who waited it out and watched! The bill was GREAT ...Snowing, Golden City, and crap....there was one more brilliant band on the bill and I can't recall their name. Somebody remind me!
The whole night was like being in a time machine. It felt like 1993 again in the best DIY house show kind of way possible.
To the left is the brick tunnel you take to get to the basement of the Stomping Grounds.
Thi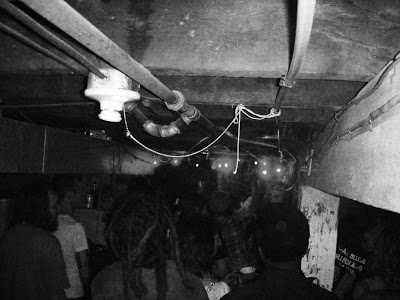 s is a look from the back of the room. Close quaterters and cozi-riffic.