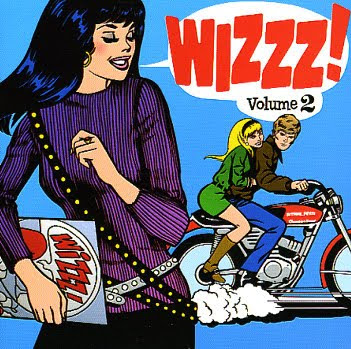 Some records feel like they were just made for me. Wizzz! Vol 2 on Born Bad Records has an incredible pop art cover along side a perfect collection of super rare 60's French Pop/Rock/ Psych on heavy DJ friendly vinyl... plus a great booklet! It's already out of print but I see it on Ebay pretty often. You might be thinking - why spend $30.00 + on a reissue record but if you managed to find these extremely rare songs, the cost of buying them all would probably surpass a thousand smackers.
Check out some of the songs on the
label's MySpace page
. (Born Bad Records)
Lastly there is a volume one, and yes, it is very much worth tracking down as well for all the same reasons I mentioned above.