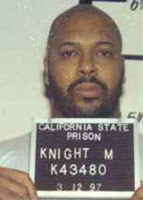 Taken from:
Death Row Records Back on Auction Block
8-Jan-2009
Written by: Sari N. Kent
Death Row Records, home of rapper Snoop Dogg as well as many others, has filed for Chapter 11 and its assets are set to go on the auction block for the second time.
The music label that brought such innovative rap artists as the late Tupac Shakur and Snoop Dogg is returning to the auction block as part of a Chapter 11 proceeding.
According to HollywoodReporter.com, "Death Row initially filed for Chapter 11 protection in April 2006 and that July, the California Judge overseeing the filing ordered a bankruptcy trustee to take over the label. In February 2007, the Warner Music Group was named the stalking horse bidder, but pulled out."
Warner Music Group's replacement, Koch Records, pulled out as well. Both companies contended that inadequate record keeping made it impossible to surmise if the label was indeed worth the $25 million both companies had bid.
The HollywoodReporter.com article continued, "Subsequently, an investment group called Global Music agreed to buy Death Row in June 2007, but that deal collapsed amid fighting between investors, who ultimately were unable to raise the necessary financing. Global Music Group 'destroyed' the Death Row legacy and has turned it into 'a joke,' label co-founder Lydia Harris said."
In addition, ex-Death Row boss Marion "Suge" Knight caused other potential bidders to back off for fear of crossing him.
Knight, Harris and her ex-husband, "Harry O" Harris, founded Death Row in 1991.
"Everybody wants to hide behind the fear of Suge Knight -- the fear is something they are latching on to -- but all them still do business with him," Harris said. "At the end of the day, he's still living, he made people a lot of money and opened doors for a lot of them. It isn't about them being scared. That's what people need to realize. These people still deal with Suge everyday. It's the money. It's the greed."
On top of it all, the $107 million judgment Harris won after years of battling Knight for shares of Death Row aided in the label going Chapter 11.
Meanwhile, Lydia Harris is just one of many creditors who are waiting to see if an auctioning of Death Row's assets will yield any return for them.
"January 09, 2009. MediaTakeOut.com just got some EXTREMELY interesting news. According to one of our most trusted insiders, rapper Curtis "50 Cent" Jackson is on the verge of making a MAJOR PURCHASE.No not a new car or a house – but the rights to some of the most influential hip hop tracks EVER CREATED. An insider, who spoke to MediaTakeOut.com on the condition of anonymity claims that 50 Cent is preparing to aggressively bid for Death Row Records entire catalogue."
I have read about 10 different news stories covering this and every single one stresses the fact that potential label buyer's have all been scared off because of an
overwhelming fear
of Suge Knight. Now that is some serious ...ummm...power...(is that what I should call it?)....that Mr. Knight wields. If 50 Cent is in fact interested in picking this label up I think that says a lot about his confidence in regards to his status within the rap community.
In an epic battle of 50 verse Suge - who would win?