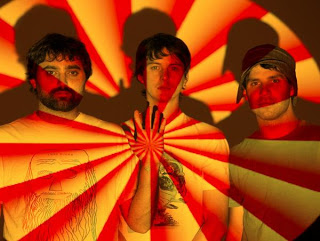 Tonight we will be exploring the wonderful world of
Animal Collective,
playing many a song from their massive discography as well as playing the bands that have influenced their sound. The latter part of the set will include bands that sound influenced by AC or belong to their animal kingdom.
You can expect to hear Eno, The Beach Boys, The Fugs, The Residents, The Flaming Lips, Os Mutantes, and ohhhh so much more.
We are on tonight from 7PM to 9PM at 97.3 FM for you Richmond locals and for you not so local you can listen on your computer
http://www.wrir.org/
.