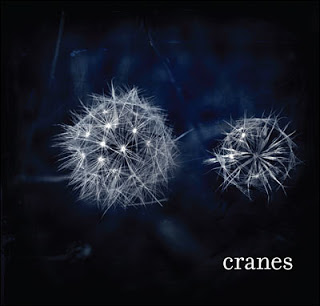 Did anyone else know that the classic spooky dream-pop band
Cranes
releases a brand new record late last year? I missed this completely!
Thanks for the tip SLP. If you don't know who this group is IE for you folks under the age of 30, Mum owes this band...well everything.

From their MySpace page:

The artwork includes an 8 page booklet containing all the lyrics. We really hope you'll like it! It's our first album for four years! Orders can be placed from today and the Cd's will be dispatched on the album's UK release date of October 13th. The first 200 copies of the CD will be signed by the group, so if you would like your cd to be signed, please mention it in the comments box on your order form.
Thanks !

The tracklisting for the album is:
1. Diorama
2. Worlds
3. Feathers
4. Wires
5. Panorama
6. Wonderful Things
7. Collecting Stones
8. Invisible
9. Move Along1
0. Sleepwalking
11. High and Low
AMERICA - CD release in January

For those of you who still like a good old-fashioned CD in a beautiful sleeve with a lyric booklet, there will be a CD release for the album in USA in January 2009. It will be released by Forced Exposure records, so that you will be able to buy the CD in shops in America after that date .... More news about exact release date coming soon!