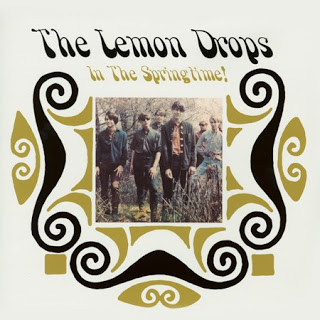 I buy garage rock reissues a lot, I mean A LOT..for several reasons.
The first record store I ever worked at (late 80's to mid 90's) was owned by a guy who knew 60's music inside and out and his passion for fuzzy foot stomping anthems rubbed off on me and I have been obsessed with that primal garage rock sound ever since.
There is a cult of record collectors who insist on owning the original records by whatever artists fall into the genre they collect but I am not one of them. I am happy to buy a reissue, especially one with cleaned up masters on heavy vinyl. These reissues can be pricey but they aren't as expensive as the rare originals that can often go for $300 to $3000.
I also DJ a garage / mod / blah blah blah night every now and then and while it basically gives me a legit reason to keep buying records / feed my addiction for these psych rockers.
In turn this means these reissues fall into three categories to me. Ones I can DJ with (IE you can dance to them). Ones that are not dance floor friendly for my DJ night but are still worthy of holding onto. And then there are the records that I curse because I probably paid over $20 for it and it is so terrible that I don't want it touching any of my other records . IE it goes in my sell pile ASAP.
One thing that immediately drew me towards to Lemon Drops record is all the songs are originals. I get pretty tired of buying records that feature your usual string of Beatles and Stones covers so whenever I stumble across a 60's reissue by a band I don't know anything about, I tend to first look over the track listing to see the covers ratio. And I know a great title for a song doesn't promise a great song but it lures me in regardless. A good title does go a long way.
This 60's Chicago band was only around for a mere three years and never exploded to a national level of popularity outside and never earned themselves a major record deal. This LP contains 15 tracks all gussied up and mastered to perfection. Their material falls more on the paisley jangle pop side of things but there is no denying the power of their hit "I Live in the Springtime", a true rocker. Always brooding but never truly playing at you with the force of beast, I don't think I will DJ with this record much but it is a keep for sure. Besides the hit I am especially a fan of "Some Time Ago" which is a nice nod to The Seeds and "It Happens Everyday" which is a great fuzzy upbeat number.
My only complaint is that for the money ($23) some liner notes on the band with a few pictures and old flyers would have been cool.