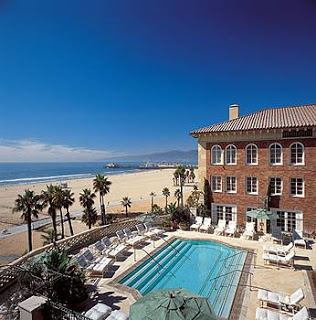 Hello Hello. I am on day three of a work convention plus fighting the flu but to balance out the not so fun, the left coast location I am in is stunning. It has been in the mid 70s and I dipped my fingers into the Pacific Ocean yesterday; it was warm enough to swim in. I am not much of a beach person but breaking up 8 hours of presentations about the ever changing state of the music industry with a quick dash to the big blue abyss was a definite highlight. I have placed this sunny sandy activity on my to do list today and tomorrow as well.
A full day of meetings creates a serious information overload situation but there was one piece of information that stuck with me yesterday in regards to niche music stores. It never occurred to me how prisoners get music no less what formats they are allowed to have it come in so it was interesting to hear there are a couple of different mail order only companies who service inmates. The really surprising point of interest is the main format purchased by those serving a sentence is the cassette so the mail order catalog is a list of surviving ancient overstock tapes; old tapes because we all know the music industry abandoned producing cassettes eons ago. I also learned that two states don't allow CDs at all, Michigan and Illinois, so tapes are considered a safer format to the compact disc that can be snapped in half and used as a weapon.
I missed the final part of the conversation between two coworkers on this subject but it appears the screws that connect the two sides of a tape are considered a danger as well so I believe there is an extra step involved before tapes are mailed a prisoner where a machine removes the screws so they are penitentiary friendly. How these tapes still play in a machine slightly deconstructed I can only guess but maybe that bit of mystery is good thing.
And the top selling tape to prisons? I can only hope it is Johnny Cash's Folson Prison Blues.