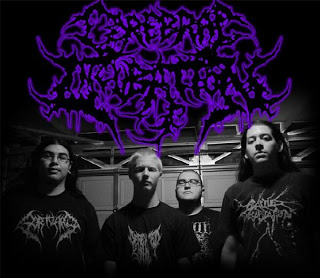 Greetings from Vegas.
Sadly I never made it to the Pinball Museum because I never had an evening open to go but I do however have a few seconds to post this week's Friday Flashcard, a Death Metal band from Las Vegas.
The songs on their MySpace page are ridiculously mixed so the vocals are waaaay up front and the guy sounds like a Lerch trying to slurp out of an empty cup using a straw.