Greetings from Las Vegas and a convention I am attending for work. My job can be kinda surreal from time to time and this week has been a perfect example of wacky. Plus on a side note I had my first shoe shine which was very exciting to me - don't ask, I am all about the simple pleasures in life.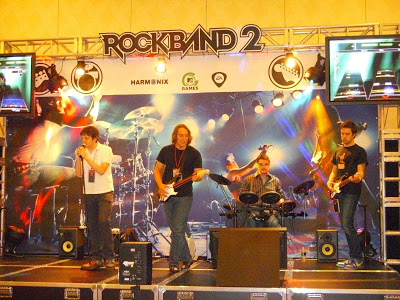 First off - it is actually someone's job to play RockBand all day for people to learn about their "product".
Eventually people come up to try it for themselves but I spent almost all Tuesday listening to this "band" muddle through songs by the Smashing Pumpkins and Pearl Jam. It is sort of like listening to the worst bar band competing against a serious karaoke singer.
Dan Evans is from last seasons TV show The Biggest Loser and he has a new Country album coming out soon. I know what you are thinking, this is a reality star first, musician 1oth but in actuality Dan was always a musician but felt as a dude who weighed 300 plus pounds, he wasn't really star material. He and is Mom lost hundreds of pounds together and are both on the road promoting his upcoming record. I have dealt with a lot of artists over the years but it is a huge treat when the talent turns out to be A) talented and B) really really nice. He and his mom hung out for a bunch of hours meeting people, signing autographs, and taking pictures with fans.




Towards the end of the evening we had several of our artists performing for this event - I will leave out the company names just to be respectful of the fact that this is all tied into my work. Anyhow, Elliott Yamin performed just a few songs but as you might guess, the Richmond singer who has a voice like old Al Green and warm butter combined made the crowd very happy and the ladies weak at the knees.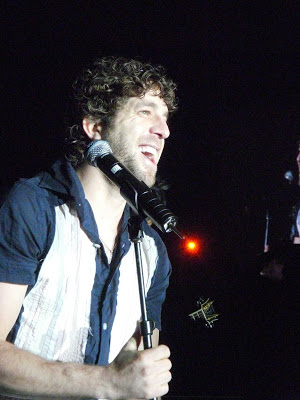 My night ended with yet another private performance, this time by LL Cool J playing to a room of about 500 very lucky people. LL put on an incredible super energetic show including lots of ladies from the audience dragged on stage to dance and get close to all they sexy brown sugar, long stem roses handed out to about a dozen women in the crowd (hells yeah I got one!), dousing himself with fancy bottled water for that Urban wet look, one of the best mic stands of all time, the hot combo of crotch grabbing with the gesture of him licking four of his fingers as if to, um.... lubricate a lady partner in a romantic way, a fist full of dollars tossed into the crowd, and set list that mixed old classics and songs from his new record.
If anyone cares Flavor Flav popped on stage for a second looking and sounding as insane as ever.

I also had a chance to hang out with DJ Cut Creator after the show which was an absolute honor.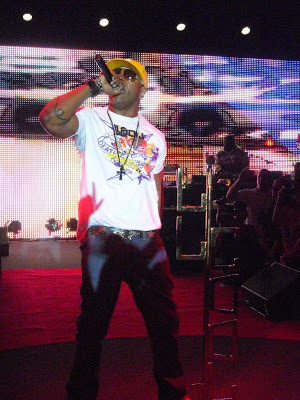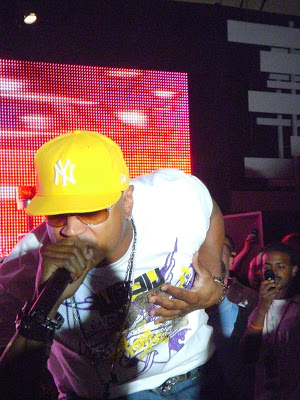 Now I am back in my 2 level hotel room at the Palazzo where I have three flat screen TVs in a space just a little smaller than my apartment back home. After I finish uploading these pictures - I am hitting the hay. Vegas with all its never ending choices of things to do makes me want to abandon the whole walking around thing and go to bed at a reasonable hour.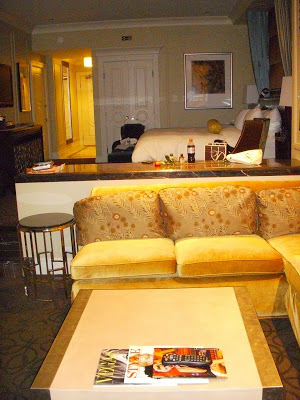 I hope you enjoy the pictures. I am pretty sure there are the first pictures from the performance part of this evening to make it to the outside world so consider yourself officially looped into something most of the world will never see. As a fan of music I felt like this stuff was a cool thing to share. I know I don't normally blog about work but even though not all the music is my cup of tea, I really respect and appreciate the artists taking the time to meet fans no less go the extra mile for them.