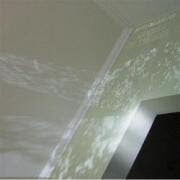 Artist -
Bottomless Pit
(new songs and tour dates listed on myspace)
Title - Hammer of the Gods
Hometown - Chicago
Label - Comedy Minus One
Street Date - Out now
RIYL - Silkworm, Joy Division, Early to mid-period New Order (Brotherhood), Seam, .22, Slanted and Enchanted, Ira Kaplan's ballads.
Highlights - The whole damn record from start to finish.
This reviews was started 24 days ago and I abandoned it because I honestly wasn't ready to write about the record, the story behind these songs, or the friends I have attached to the grief relating to the birth of Hammer of the Gods. Reviewing a friend's record is difficult enough on its own but throw in the Medusa like beast that is death and well I really don't know where to begin.
First I needed to make it past playing the record without bursting into tears, mainly because hearing people you care about grieving in song and doing something they love minus a band member who over the span of making 9 records is no longer around- is heart wrenching. Then as I read through different reviews of this debut record for Bottomless Pit I realized every article mentions their previous band Silkworm coupled with the tragic car accident of a girl on a failed suicide mission that took the life of their 3 people; one of whom was the drummer of their band Michael Dahlquist. The overly sensitive person in me can't imagine what it would feel like to be the surviving members of Silkworm trying to move forward and have to repetitiously read / retread the loss of a loved one no less written by people who probably don't know them or Michael first hand.
Such a talented group deserves better than to be first recognized for the tragedy behind them and then second for the quality of music they create. Hopefully with the release of this first record under their belt we can all move on accordingly, drop the death association and begin fresh again.
As a genuine fan of the music they make, I couldn't have been any more ecstatic to hear new music from Tim Midgett and Andy Cohen but the serious footnote to this recording is nearly impossible to ignore, even for those unaware of the back story. The melancholy song structures mirror Joy Division / New Order and when partnered with lyrics coping openly with pain and loss, the end result is a heaving, beautiful body of work. Each song carries its own unique and deeply moving tribute to themselves as musicians (the traditional quintessential Andy / Tim sound) and their best friend who is no longer a part of their musical process BUT do not be mistaken. This is not Silkworm 2.0, this is a whole new post-punk animal. Hammer of the Gods suggests that there is life after death; a time to grieve and a time to persevere in life.
About a year ago I was given a copy of a book called
The Anatomy of Bereavement
by Beverly Raphael which is basically a handbook to death, dying, mourning and healing. These four subjects are or will be an inevitable part of all of our lives as humans and sharing the death experience not only helps to release the pain for the people or person's in mourning but it also reinforces the bond among the other survivors in their community.
Hammer of the Gods
is a perfect companion piece to these themes offering an authoritative yet poetic spin on just about every phase of bereavement.
The grieving process has so many complicated aspects - not only is there the mess of coping with loss on a personal level, trying to rediscover and redefine yourself now that a large part of who you are is gone, but also working out how to say a proper final good-bye to the dead. For a group of musicians who had played together for almost 20 years it was nearly impossible to fathom how Tim and Andy would carry on while paying (playing) an appropriate tribute to the missing part of themselves now gone with Michael.. no less do it with such grace. Yet here it is, the impossible made possible.
A fascinating aspect to the psychology behind the bereaved is the common preoccupation with longing for a familiar interaction with the person no longer alive by seeking out situations and interactions that would have occurred in his or her presence. (IE like playing music if this was a part of your relationship with the lost loved one) Eventually once the bonds of the relationship are relinquished and the loss of the friend is finally accepted, the healing process can truly begin. (IE new songs can be written with the addition of new members) Self identity is often the hardest hit after the death of someone close. Compound that among the members of a family or a group of friends (in this case both in band form) and you have only scratched the surface of what something like plodding ahead as a new band, with new members, might feel like from the inside out.
The song "Human out of Me" offers an illuminating look into their grieving process with death knoll like singular notes and lyrics like "I can't believe my heart..." a half sentence left unfinished for over half the song that builds an aching feeling of suspense. "I can't believe my heart" is eventually bridged to "is still beating. "
"I can't believe how terrible it felt."
"I can't believe I did not see - you helped to teach me how to talk."
The careful timing and spacing between words and sentences in this song remind me of the near speechlessness a person has when they are stricken with grief and swallowing back tears. Such genuine sadness is not exploited to circus levels here or anywhere else on the record for that matter. This is honest and to the point human expression backed with the perfect balance of tension from two guitars, bass, and drums.
Some believe that grief reactions may have a biological history within the origins of man. To ensure the bonds within our species is maintained this evolutionary function is necessary to the survival of mankind. Every social system spanning thousands of cultures and centuries include rituals which facilitate the mourning process and Hammer of the Gods should have it's place in history next to the Egyptian pyramids and Viking pyres.