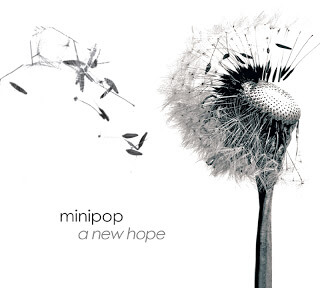 Artist -
minipop
Title - a new hope
Hometown - San Francisco
Label - Take Root Records
Street Date - Out now
RIYL - Gazing at shoes / Candy
Website
/
MySpace
2 lovely ladies and 2 fine gentlemen combine to create sticky sweet dream-pop. This record is a great combination of jangle and wash, never leaning too far in either direction. The music calls to mind bands like Lush, Ride, The Darling Buds and The Primitives without being a carbon copy of anyone. The vocals are breathy and beautiful, reminiscent of Harriet Wheeler of the Sundays. If you long for the 3 years that British music sounded like this, then you will be very happy with 'a new hope'. This is not, however, a throwback record. This is a refreshing new voice with a modern approach.
minipop will be on tour in May, so check the
schedule
and, if you are near Hoboken, I will see you there.
(a music video? now that's a throwback.)